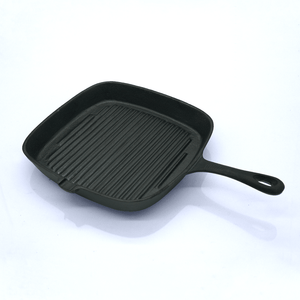 This cast iron grill is pre-seasoned and ready to use. Also, this skillet is renowned for its superior heat retention.
Details
Superior heat distribution and retention
Vegetable oil coating gives a natural nonstick finish
Hand wash
Hand dry immediately after rinsing to avoid rusting
Made in China
Dimensions
Length: 14"
Width: 9.5"
Height: 1.5"