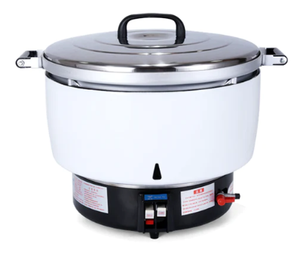 Available for in-store purchase or direct contact only.
Contact a sales representative to receive the price and product availability.
Details
Capacity: 30 Liters
Suitable for 200 persons
Maximum Raw Rice Capacity: 13-21 kgs
Size: L645 x W645 x H465 mm
With durable and thick stretched aluminum inner pot
With high quality magnet thermostat
Automatic ignition system
Automatic gas switch off after rice is cooked
Automatic keep water after rice is cooked
Suitable for usage by different gas sources such as LPG, natural gas or methane, etc.