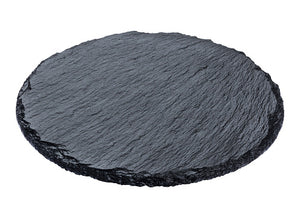 Can hold cheese, dried fruits, solid meat, snacks and vegetables and other food. 
Creative and fun, you can use chalk to write cute messages or names on the surface to show the food. 
Wash by hand or wipe with a damp cloth. 
The unique and rough edges of the slate plate can bring a real feeling, and it is the perfect decorative plate for the kitchen and restaurant.
Details
Material: Slate

Color: Black