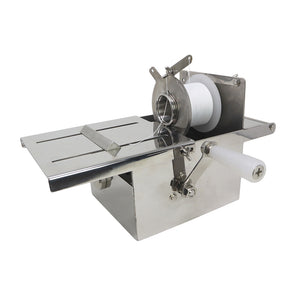 Available for in-store purchase or direct contact only.
Contact a sales representative to receive the price and product availability.
Details
Stainless Steel
N/W: 5 kg
Package Size: 41 x 23 x 24 cm

Comes with two rolls of twines, one assembling tool and one USB for the tutorial.

This handle sausage casings binding machine is suitable for home and commercial use in supermarkets, butcher shops, restaurants, and the like.